Avoid Stubble Trouble!
Let the disposable drop cloth do all the work. In fact, hit the snooze button a few more times, or read the Wall St Journal, because you just 'trimmed' your morning routine down big time! Simply Buzz, Catch, Toss.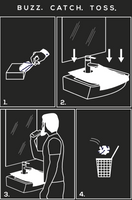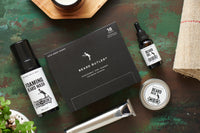 Take Back Your Morning!
Tired of wasting precious time cleaning up hairs all around your sink? Then hire Beard Butler® for quick and effortless clean up.
Shop our Collection